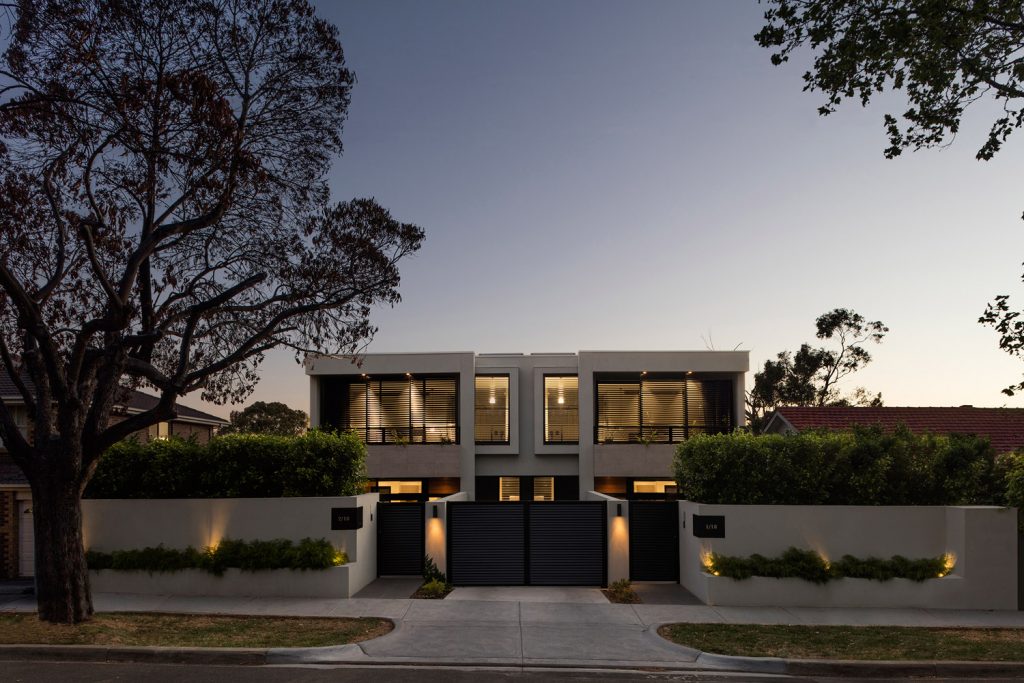 two entrepreneurial brothers and their young families combined forces to turn one large Hawthorn property into two larger quality family sized townhouses.
with a north facing street frontage and a rear sloping block, an innovative design solution was required to maximise the available space.
dubois: challenging the normal; crafting two north facing sunken courtyards to occupy the often forgotten front garden setback. Large open plan spaces flow to and from the landscape. A large basement with storage room integrates into the sloping block, whilst the upper floor provides for three bedrooms and a north facing private master bedroom suite.
photography:
Michelle Williams Photography