building design + interior architecture
The studio was founded in 2010 by David Dubois: an all round creative with a unique skill set for both high end design and building development.
Initially undertaking a Commerce Science degree, a gap year of travelling and working across Scandinavia instigated a passion for well considered, practical and beautiful design. David returned to Melbourne to complete a Bachelor of Interior Architecture at Monash University, graduating with honours in 2004. With a fearless and confident approach, David quickly acquired valuable experience and opportunities with some of Melbourne's top tier Architecture firms.
Constantly pushing boundaries and seeking a challenge, David purchased his first property in 2007, a vacant 60m2 lot down a narrow blue stone lane in South Melbourne, considered by most to be too difficult or small to build on. With no previous building or development experience, David set about gaining approval and building on weekends, a four storey tower, containing two car garage, studio office, two bedrooms, three bathrooms and a rooftop deck with 360 degree views of Melbourne's city skyline. All whilst working full time and on a tight budget.
David has stayed true and is focused on delivering well considered, practical and beautiful designs for all clients projects big or small. On the back of his first development success, small private commissions began to find their way onto David's drafting board, and it was not long before David decided to strike out on his own and founded dubois: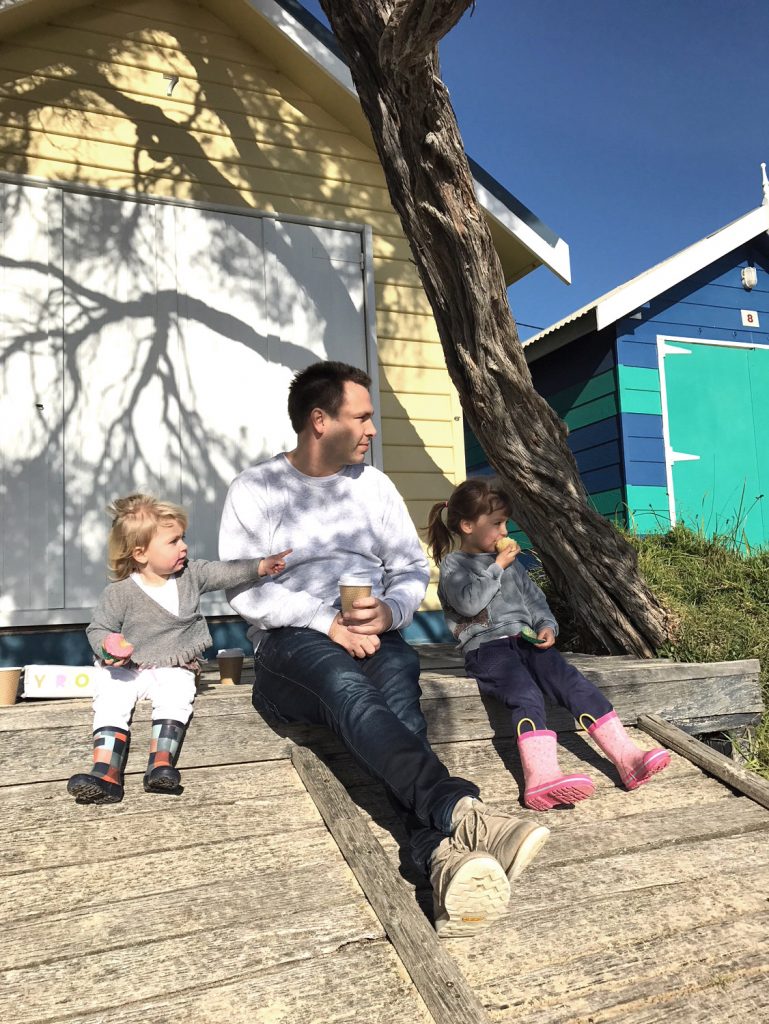 Above:
David and his daughters Heide and Anouk.