windsor townhouses: coming soon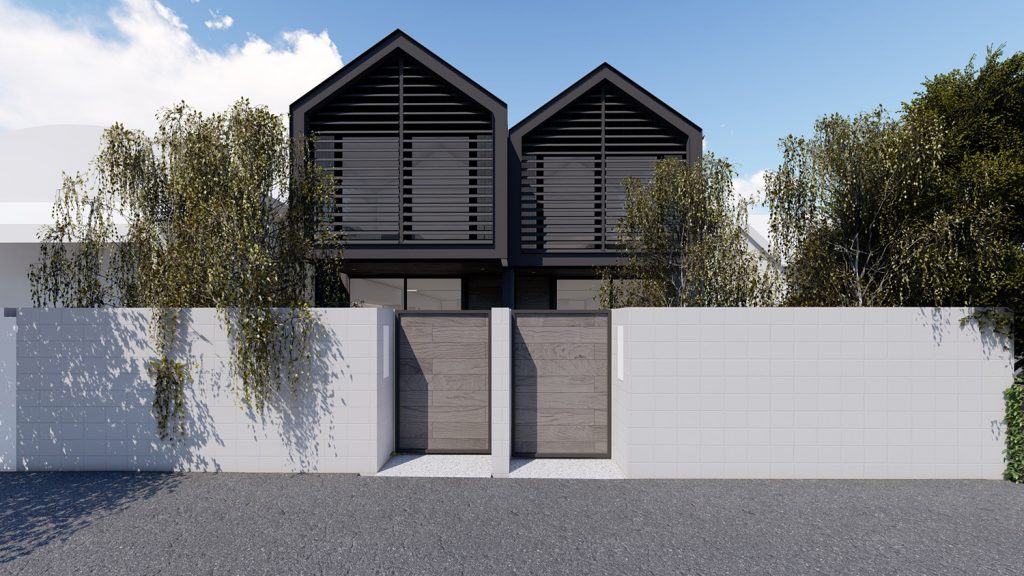 a modest development site in an inner urban area, in the heart of Windsor.
dubois: two side by side townhouses.
ground floor kitchen, living dining and lounge onto a north facing private garden. Private south orientated courtyard with space for two car parks in a covered garage.
first floor contains master bedroom and en-suite with walk in robe and 2 additional bedrooms with laundry and balcony courtyard.
photography:
dubois: render