portsea hotel:
architecture and interior renovation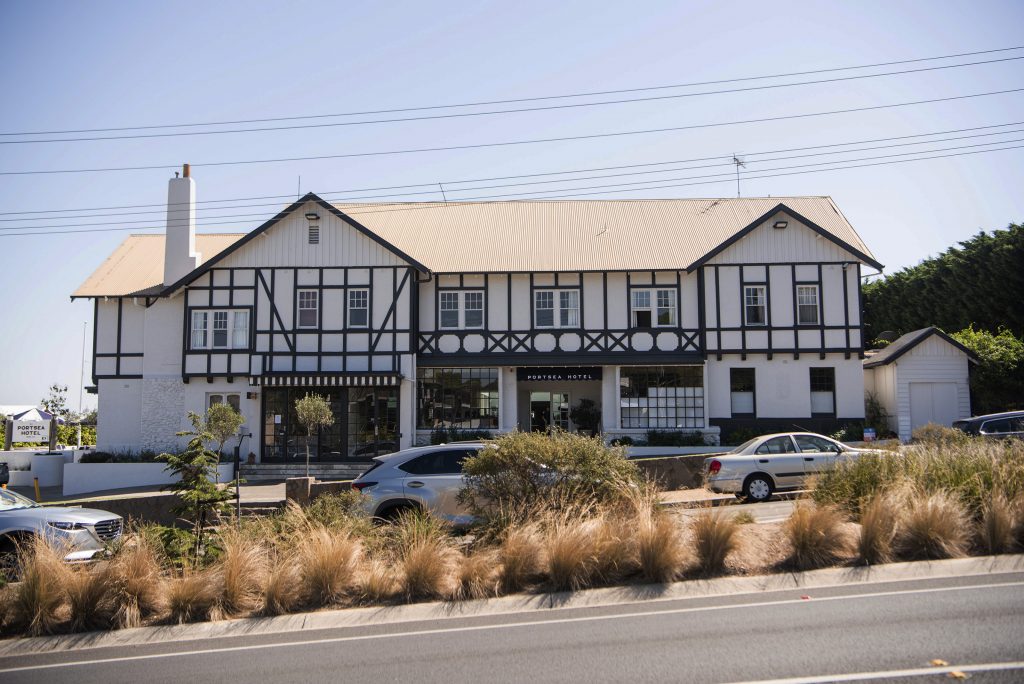 dubois: we rationalised and simplified the existing layout and flow of this iconic venue. Drawing inspiration and similarities with venues from Long Island in New York, the architecture and interiors are nautical and classic, and are consistent with the features and treatments of the original building.
a new commercial kitchen, strategic lighting and furniture throughout, a new public bar was crafted to lure patrons in the cooler months with deep dark green leather booth seating and original wood log fire places.
the new Longshore room overlooking the bay was created by enclosing the existing veranda space with timber and glass bi-fold windows and doors and lining the ceilings with sandblasted timber battens.
the hotel guest suites upstairs have been updated with new sisal seagrass carpets, shiplap lining boards, fresh paint scheme and thick navy linen curtains and custom bedheads.
the enormous new beer garden uses differing levels, built in garden beds and circular planter boxes strategically landscaped to create varied spaces and zones. Timber decking and cedar shingle cladding has been left to bleach in the sun, while large white and navy striped umbrellas are placed throughout the garden for shade. A large fresh white pergola with timber battens to its ceiling, sits central to the beer garden and will eventually be covered with green climbing plants in time.
photography:
Michelle Williams Photography