balaclava house:
alterations and additions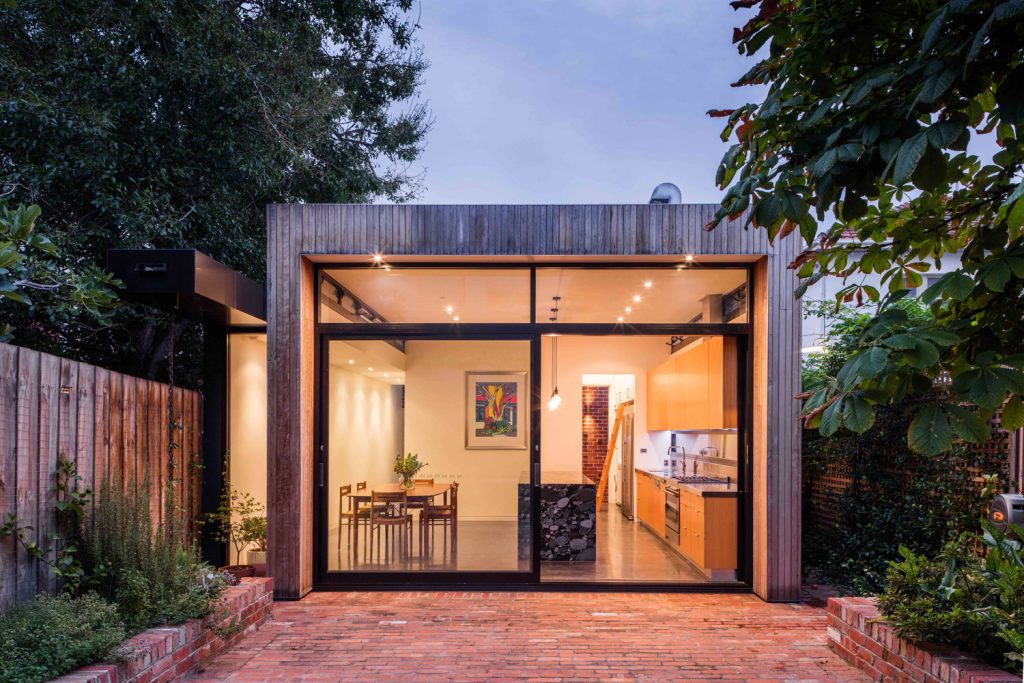 one of our first residential commissions:
a young professional couple seeking a better living from their dark, damp and run down Edwardian.
dubois: aggressively chopped and pulled off the rear of the existing building, eliminating the existing bathroom, kitchen, laundry and outhouse.
a new green courtyard and a glazed link with custom rusted steel privacy screen was inserted to separate and introduce much needed light.
vertical black-butt timber cladding wraps a new compact addition containing a new bathroom, dining space, kitchen with scullery and walk through laundry, opening up to a large brick paved courtyard and lush garden setting.
photography:
Michelle Williams Photography